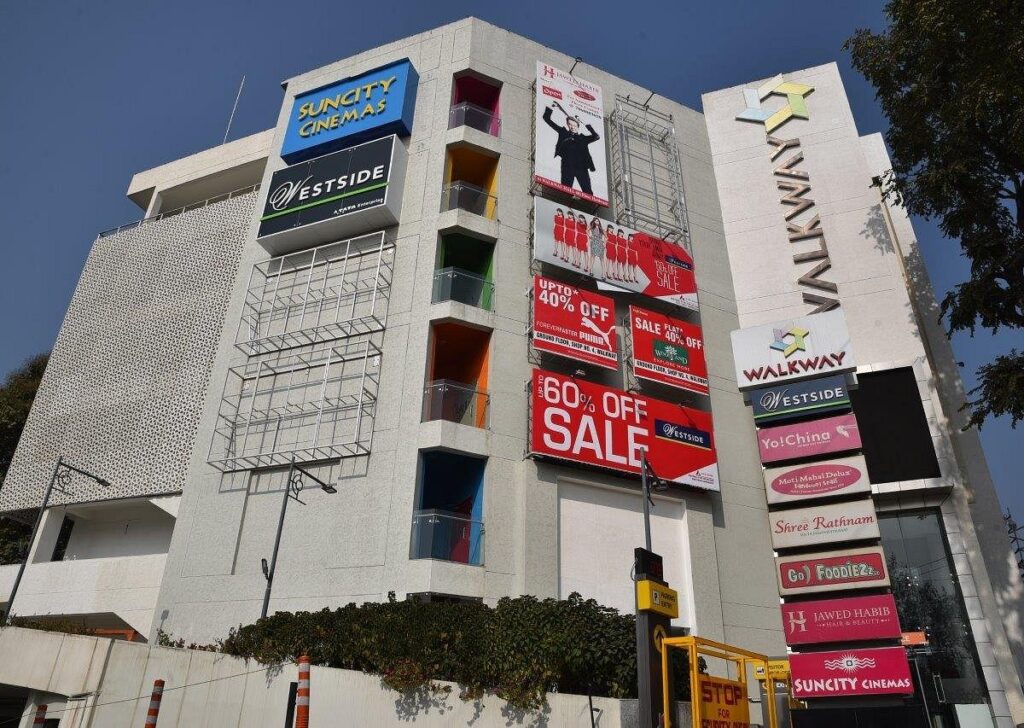 Walkway Mall Haldwani is one of the prime shopping malls or multiplex in Haldwani city of Nainital district of Uttarakhand. This place is crowdy on weekends and famous for watching movies. The Walkway Mall in Haldwani is a modern shopping destination that caters to the city's retail and entertainment needs. Conveniently located in the heart of Haldwani, this bustling mall offers a diverse range of shopping options, from trendy clothing stores. It boasts a vibrant food court with a variety of cuisines, catering to different tastes and preferences. The mall is a go-to place for entertainment, featuring a multiplex cinema, perfect for a fun-filled day out with family and friends. The Walkway Mall also hosts events and promotional activities, adding to the excitement. With ample parking facilities and a comfortable ambiance, it has become a popular hangout spot for locals and tourists, offering a one-stop-shop experience for shopping, dining, and entertainment in Haldwani.
Walkway Haldwani opening time - 10 A.M. - 10 P.M.
Walkway Haldwani movie timing - 10 A.M. - 10 P.M.
walkway
mall,
Haldwani 
movie ticket price is different on weekends and weekdays. Walkway Mall Haldwani movie ticket booking can be done via bookmyshow.
Contact Information
National Highway 87, Bareilly - Nainital Rd, Haldwani, Uttarakhand 263126