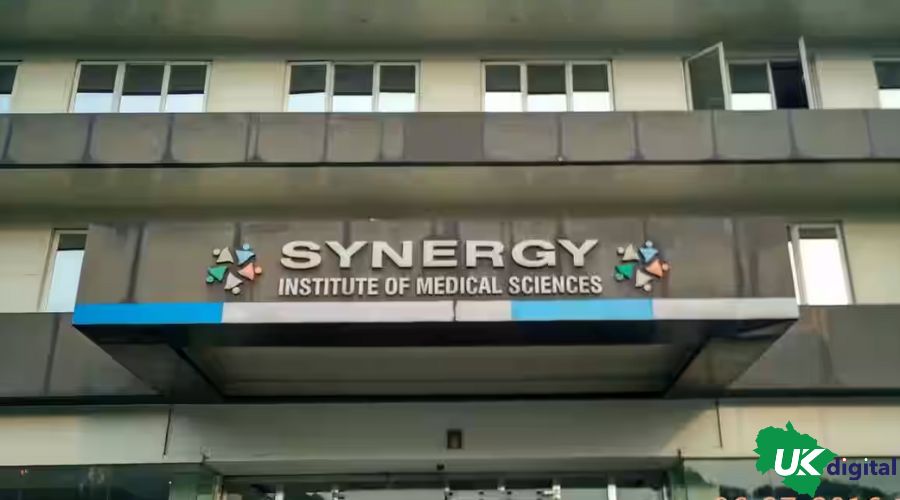 Synergy Institute of Medical Sciences Dehradun
Synergy Hospital Dehradun is located in Canal Road, Ballupur Chowk, Dehradun, Uttarakhand, India. The Hospital one of the best Hospital in Dehradun. The Hospital was established in year 2012. The Hospital is a Private Hospital.
Synergy Hospital Dehradun Sevices / Treatment:
Thyroid Treatment
Chest Pain Treatment
Allergy Treatment
Treatment For Orthopaedic Physiotherapy
Genitourinary Surgery
Orthopaedic Physiotherapy
Common Cold
Paediatric Healthcare
Maxillofacial Prosthetics
Intestine Surgery
Family Counseling
Disorders, and diseases of the organs of the thorax or chest
Nicotine/Tobacco (Smoking) De-addiction Treatment
Patent Ductus Artriosus Device Closure
Consultant Rheumatolgist
Non-Invasive Cardiology
Gastritis
Hernia Surgery
Gi And Hpb Surgery
Oral And Maxillofacial Surgery
Carotid Angioplasty And Stenting
Genito Urinary Cancer Surgery
Adolescent Medicine
Viral Fever Treatment
Urology
Patent Foramen Ovale
Fistula Surgery
Consultation
General Pediatric Surgery
Oral Ulcers
Endoscopic Surgery
Periodontal Flap Surgery
Scraping Periodontal
Child Specialist
Migraine Treatment
Balloon Mitral Valvuloplasty
Child Psychological Diagnosis
Coronary Angiogram
Rheumatism Treatment
Rheumatology
Blood Group Test
Synergy Hospital Dehradun Consulting fee:
Synergy Hospital Dehradun Doctor list:
Dr. Sumit Mehta (Psychiatrists)
Dr. Amarpal Singh Gulati (Cardiologists)
Synergy Hospital Dehradun Timing:
Information about Synergy Hospital Dehradun. The information included is contact details like phone number, email, website to Hospital.
Contact Information
Canal Road, Ballupur Chowk, Dehradun