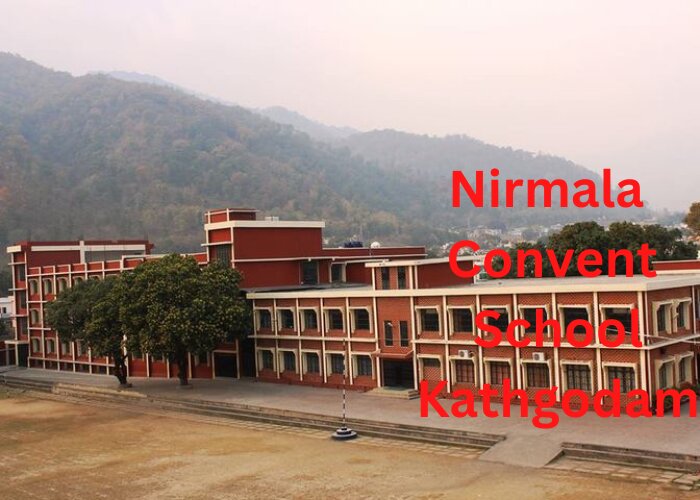 Nirmala Convent Sr. Secondary School is located in Kathgodam, Haldwani. This is one of the popular schools in Haldwani known for its best quality education services.
Nirmala Convent School Timings
SUMMER
| K.G. TO III | 7.30 a.m. to 12.20 p.m. |
| --- | --- |
| IV TO XII | 7.30 a.m. to 1.30 p.m. |
WINTER
| K.G. TO III | 8.20 a.m. to 1.00 p.m. |
| --- | --- |
| IV TO XII | 8.20 a.m. to 2.30 p.m. |
VISITING HOUR
| Office | 8.30 a.m. to 11.00 a.m. |
| --- | --- |
| Principal | 9.00 a.m. to 10.00 a.m. |
Nirmala Convent Uniform
Boys Uniform: White Shirt with short sleeves, Navy-Blue half/full pants, white socks, black durby plain shoes, school belt, and tie.
Girls Uniform: Navy blue pleated knee-length skirt (up to class V), Navy blue pleated shorts (class VI to VIII), white short-sleeved blouse, white socks, ankle plain shoes, school belt, tie, blue ribbon. Salwar Suit (Classes IX to XII)
Winter
Navy blue sweater, Navy blue blazer, with school crest is compulsory for class VI and above, and Navy blue Trousers for girls from classes I to VIII.
You can visit their official website to know the Nirmala convent school Haldwani fee structure. Also, download the
admission form and know the school Syllabus.
Nirmala convent school Haldwani principal - SR. SMITHA MATHEW UMI (PRINCIPAL)
Contact Information
Nirmala Convent Sr. Sec. School Kathgodam, Nainital, Uttarakhand - 263126
There are no reviews yet.